I'm working on a flash game called Angry Noobs.
Well, I can write a story but the image below pretty much sums it up.. Preview! =D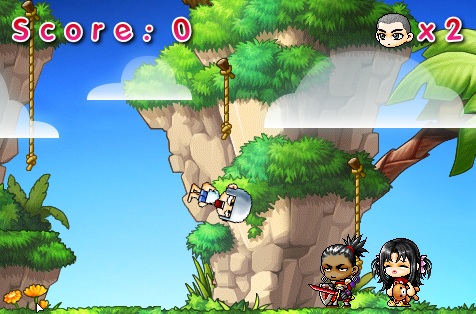 Basically, noobs are tired of begging all the time and getting rejected. So they are going to step up and take things to the next level.
I could use sounds for jumping, pickup up mesos, etc. And typical 'NX Whore' characters (as the enemy, as they must look like they're loaded with Mesos!). If anyone cares to help, I'll put you in the credits and perhaps even in the game